Designed for Farmers, by Farmers

TOG is a simple solution, made with care, tech and innovation to solve farmer's mechanization problems. With the click of a button, you can book farm mechanization machineries such as tractors and farm implements for yourself or anyone, anywhere in Nigeria.
---
Learn more > >
All over Nigeria, you can order for a tractor and other farm mechanization implements for any stage of your farm process cycle. From land preparation, to harvesting, ​no matter what stage you are, our tractors will get to you in the shortest time possible once you make an order.
We offer maintenance services for machines, special agric engines and parts. You won't have to worry about farm equipment breaking down on your farm ever again.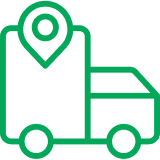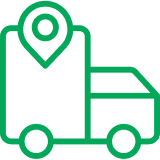 Want to make some extra income as a tractor owner? Register your tractor on the TOG app to lease to farmers for a profit. Monitor and track your farm machinery, and its work rates throughout the whole process.
Recent News
---
Get the latest news on agriculture in Nigeria
---
June 16, 2022
According to world vision, (2022), food crisis occur when rates of hunger and malnutrition rise within a short period of time at local, national, or global
[…]
May 31, 2022
Hiring a tractor by small-scale farmers can be impossible most times because of low access to mechanization equipment. This is where we come in. Tractor on
[…]
May 25, 2022
Tractor on the Go has so far equipped many rural farmers with access to farm mechanization equipment for their farming operations. "Unless Africa uses modern technologies,
[…]