Get paid for helping farmers

Earn extra cash for helping farmers in your community get on the TOG app.
---

Download the T.O.G. mobile application

Register as a farmer, fill full name, details of farm, size of farm, operation required and click request
---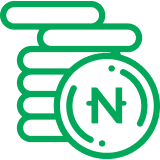 You earn a robust commission on every farmer you onboard on the TOG app. Take advantage of your knowledge of your community farmers, and earn with every transaction you help broker.
As a booking agent, you can schedule your free time to help farmers in your community leverage our tractor-hailing service. Work when you can, and at your own convenience!